100a3. Performance Machine Max HP Air Cleaner for HD/Big Twin and Indian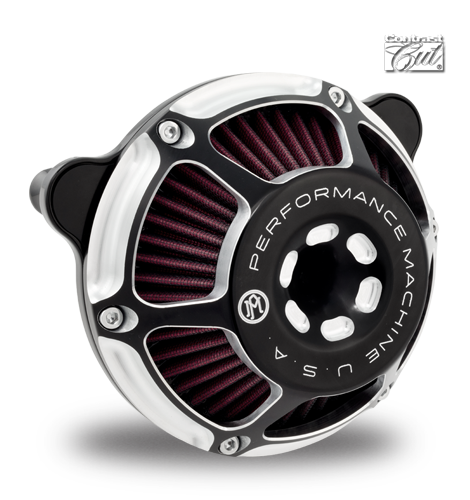 100a3. Performance Machine Max HP Air Cleaner for HD/Big Twin and Indian
NOT LEGAL FOR SALE IN CALIFORNIA on pollution controlled motorcycles or states adopting California emission standards.
Performance Machine Max HP air cleaner w/internal crankcase venting and reusable air filter. Low profile design allows for additional knee clearance. Fits Harley Davidson 1993-later Big Twin/EVO, 2008-later Touring/Throttle-By-Wire, 1991-later Sportster, and 2014-later Indian Chieftain. May be positioned downward or towards rear. Available in contrast cut, chrome or black.
Note 1: Available for immediate delivery




---

ORDER INSTRUCTIONS


1.

Select Finish
2. Select Harley Davidson/Big Twin or Indian model

3. Select "Add to Cart"