041b. Detachable Mount Kit for 2008-2017 HD Dyna Fat Bob & 2006-2008 HD Dyna Wide Glide (HD Latches sold separately)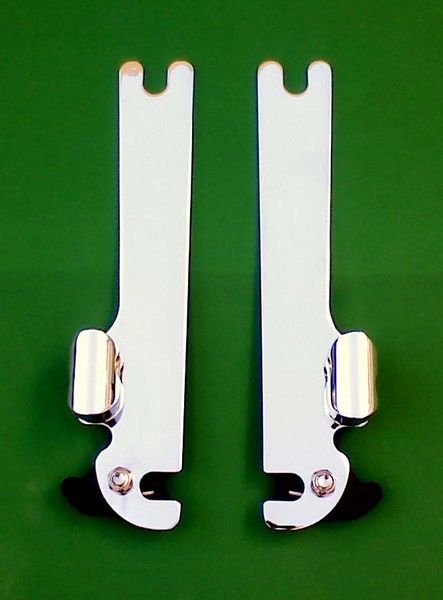 041b. Detachable Mount Kit for 2008-2017 HD Dyna Fat Bob & 2006-2008 HD Dyna Wide Glide (HD Latches sold separately)
Detachable (quick release) sissy bar mount kit for 2008-2017 Dyna Fat Bob and 2006-2008 Dyna Wide Glide models. Shown with Harley Latches (not included-sold separately). Detachable mount kits are designed to install on to Harley docking kit (docking kits are available at your local Harley dealer). Includes easy to follow installation instructions. Sold in pairs.
Note 1: 
Sissy bars and sissy bar mount kits are sold separately.
---

ORDER INSTRUCTIONS
1. Select Finish
2. Select Sissy Bar Type

3. 
Select "Add to Cart"
---

Note 1: All sissy bars and mounts kits are sold separately
Note 2: Mounts and hardware parts finished in show quality chrome unless a different finish is selected

Note 3: 
Selected finish option for this page applies to sissy bar mounts and mounting hardware only (Harley Latches not included-sold separately)