115b2 10" x 15" American Flag - Complete Kit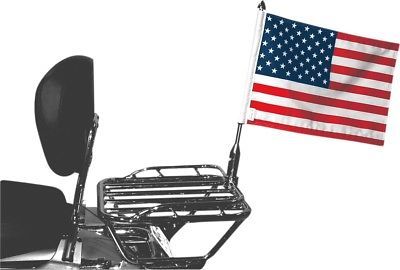 115b2 10" x 15" American Flag - Complete Kit
Complete American flag kit. Includes 10" x 15" American flag, 13" tall stainless steel flag pole and choice of stainless steel mount.
Price range from $69.85 to 89.85 (depending on the mount selected)
.
Pictured flag is mounted on to a luggage rack (rack not included), and is for reference only (not actual size)
.




Note 1: Available for immediate delivery