050a4. Backrest Pad - Vintage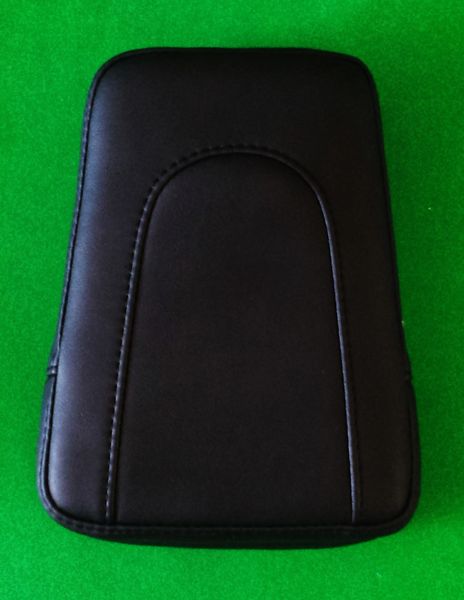 050a4. Backrest Pad - Vintage
This is the highest quality backrest pad (inside and out) with all mounting hardware included. Backrest pads available in 4-1/2", 6-1/2", 8-1/2" 10-1/2" or 12-1/2" heights. Mount finish options in chrome or black powder coat. Price shown is for 4-1/2" tall pad (add $10 for every additional 2"). Recommend 4-1/2" tall pad for 10" Lowrider bars. Recommend 6-1/2" tall pad for 15" Bar Hopper bars. Recommend 8-1/2" or 10-1/2" tall pad for 20" Hardcore bars. Recommend 10-1/2" or 12-1/2" tall pad for 25" Xtreme bars.
Black colored stitch is standard. Other stitch colors for the upside-down "U" are available for an additional $35 (see below options).
---
ORDER INSTRUCTIONS

1. Select Mount Finish
2. Select Height
3. Select Stitch Color

4. Select "Add to Cart"