115b4. Stainless Steel Flag Pole - 9" or 13" Tall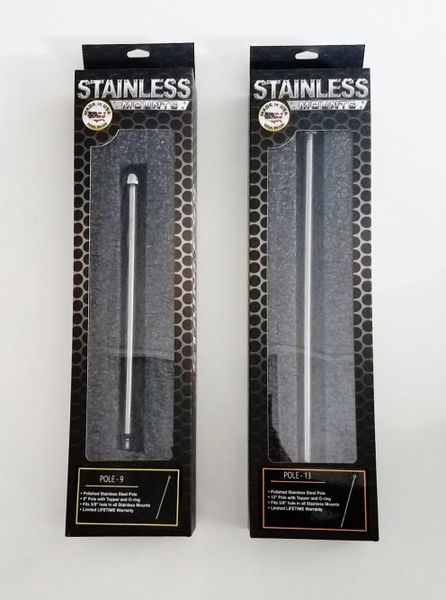 115b4. Stainless Steel Flag Pole - 9" or 13" Tall
Flag pole is made from solid stainless steel,
available 9" tall ($12.95) or 13" tall ($16.95)
. Pole comes with screw on top for quick and easy flag change. Flag poles pictured in package.
Recommend 9" tall pole for 6" x 9" flag, and 13" tall pole for 10" x 15" flag. Click here for "flag" order page.
Horizontal and vertical mounts are available in various sizes to fit either square or round bar. Click here for "flag mount" order page.





Note 1: Available for immediate delivery