115b5. Stainless Steel Mount for Flag Pole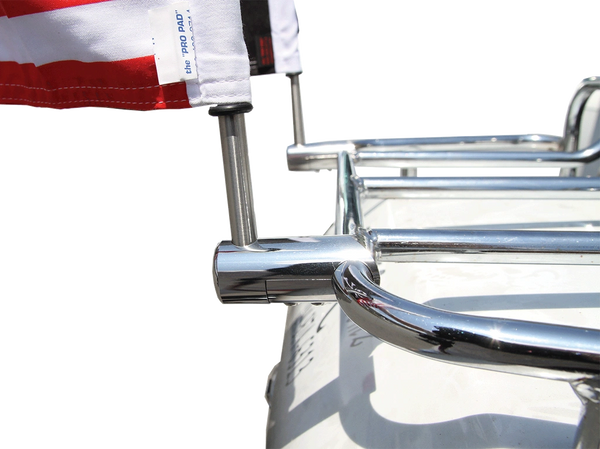 115b5. Stainless Steel Mount for Flag Pole
Mount for flag pole is made from solid stainless steel,
priced from $36.95 to $56.95
.
Mount is available in different sizes to fit (clamps on to) horizontal or vertical bar, either square or round bar. Fits both 9" tall and 13" tall flag poles. Horizontal mounts to fit round bar pictured.
Recommend 9" tall pole for 6" x 9" flag, and 13" tall pole for 10" x 15" flag. Click here for "flag pole" order page.




Note 1: Available for immediate delivery