037b1a. Rigid Mount Kit for Indian Chieftain, Chieftain Dark Horse, Springfield, Springfield Dark Horse, Roadmaster, Springfield or Chief Vintage with Saddlebag Docking Spools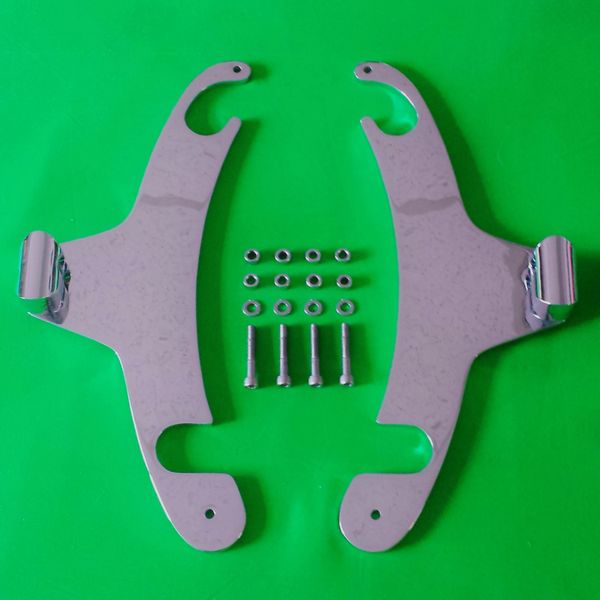 037b1a. Rigid Mount Kit for Indian Chieftain, Chieftain Dark Horse, Springfield, Springfield Dark Horse, Roadmaster, Springfield or Chief Vintage with Saddlebag Docking Spools
Rigid (bolt-on) sissy bar mount kit for 2014-later Chieftain (NOT for 2019 Chieftain or 2019 Chieftain Limited), 2018 & 2019 Chieftain Classic, 2016-2018 Chieftain Dark Horse (NOT for 2019 Chieftain Dark Horse models), 2014-2018 Roadmaster. 2015-2018 Springfield & 2009-2018, 2019 Springfield Dark Horse, 2009-later Chief Vintage with docking saddlebags & spools. Complete bolt-on setup installs over bag spools, machined from 1/4" solid steel. Mounts are available to fit either the standard OEM seat or the oversized (longer and wider) heated OEM seat (select the appropriate seat option). Includes all mounting hardware, and easy to follow instructions. Sold in pairs.
NOTE: For 2019 Chieftain, Chieftain Limited, Chieftain Dark Horse, Chieftain Limited, please contact Ginz Choppers directly at 949-916-5926.


---

ORDER INSTRUCTIONS
1. Select Finish

2. 
Select "Seat Type"

3. Select Sissy Bar Type

4. 
Select "Add to Cart"
---

Note 1: All sissy bars and mounts kits are sold separately
Note 2: Mounts and hardware parts finished in show quality chrome unless a different finish is selected

Note 3: 
Selected finish option for this page applies to sissy bar mounts and mounting hardware only