150c1b. Sterling's P-Pad Seat for Harley Davidson Breakout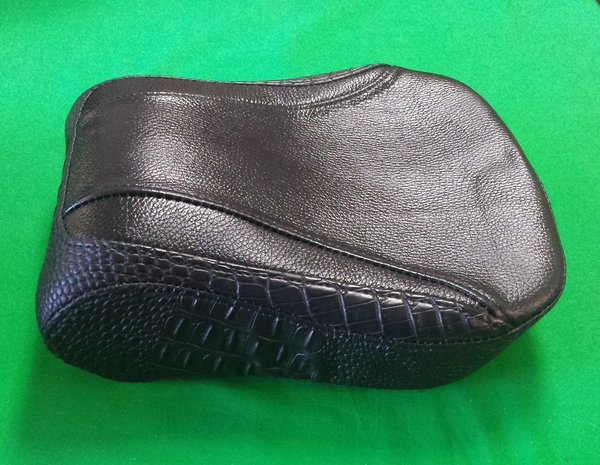 150c1b. Sterling's P-Pad Seat for Harley Davidson Breakout
Sterling's P-Pad passenger seat ONLY (one photo shown with solo seat NOT INCLUDED; for reference ONLY) for Harley Davidson Breakout. This is a new P-Pad seat complete with mounting hardware. Leather face with faux gator or ostrich as shown. Matching gator or ostrich Backrest Pad available on our

Custom Pads

webpage. Chooser Gator

available

in either black or dark brown (dark brown has highlights), or black ostrich. All non-gator/non-ostrich material is black.
---
Note 1: This P-Pad seat is NOT designed to fit the OEM solo seat. It is designed to fit with the Sterling's solo seat. Sterling's optional matching P-Pad designed to fit with this Sterling's Solo seat is available on our Seats & P-Pads webpage

.
---
ORDER INSTRUCTIONS
Select Black Gator, Dark Brown Gator, or Black Ostrich


Select "Add to Cart".